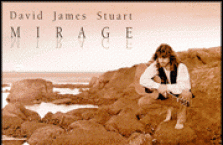 Mirage CD
An album of original guitar compositions, solos and duets, most of which were written by David. This album is a great stress reliever. If you need something to help you relax during your stress-filled day, this is a great choice.
buy this album at CD Baby
buy this CD at ChristianBook.com
Check out more of David's releases, listen to music clips and see a video clip of David.